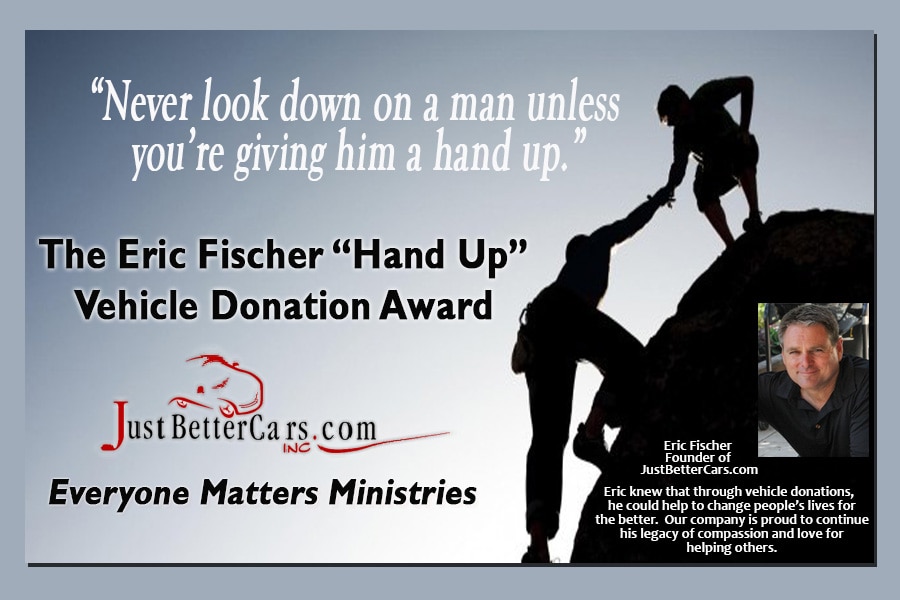 Through JustBetterCars.com, we proudly serve our local and global community through several non-profit organizations.  Coming up on our 10th year, we participate in bringing good cheer to the holidays to homeless women and children through Women's Empowerment/Loaves & Fishes of Sacramento.  Taking photos of children with Santa, processing the photos and having the children decorate frames for their photo gifts is all part of a beautifully spent day giving back to those in need.  We also collect items and clothing to distribute to the homeless population in Sacramento.
Many of our employees are Bayside Church attendees/members so we've been afforded through our church to give back in many ways.  One we're excited to be a part of is Compassion International.  By sponsoring a child through monthly contributions, we help to provide directly to these children educational support, nutritional and medicinal care, and family well-being education.  We communicate with the children through letters and pictures, showing our support and love for them and pray for their and their familes' well-being.
Other charitable giving also includes support to local little leagues and community basketball teams, as well as William Jessup University in Rocklin, CA.  Through our relationship with Wells Fargo, we've also been involved for many years in the Keaton Raphael Childhood Cancer annual fundraiser. 
Our community is so vitally important to us as a family and business owners and we feel such gratitude and responsibility to participate in giving and support of so many fine non-profit organizations.